If you've had any concerns about buying a new home during these uncertain times, now is actually a great opportunity.
This year has been a rollercoaster of events, to say the least. The outbreak of coronavirus changed the entire world, affecting all aspects of our lives. Many industries have taken a huge hit, suffering huge financial losses, and many people who had any plans – whether to get married, travel or buy a home – had to put it all on hold. Now that things have started to somewhat simmer down, is it wise to resume these plans? Let's take buying a house as an example. This is an important decision and a long-term investment, so you don't want to rush into it. If you're wondering whether 2020 is a good year to buy a new home, read on to find out.
What Is Your Purpose?
Buying a home isn't necessarily done for living purposes. Many people buy property as an investment or to flip it and sell it for a higher price. If you're in the market to buy a property to hold on to for a while as an investment to use in a project or turn into a rental, the risk isn't that bad nowadays. According to a recent survey, despite the pandemic, 64% of property investors plan to keep or even increase their acquisitions.
The risk could be higher if you're looking to buy a home and flip it. The whole point of this is to buy low and sell high in order to make a profit. However, during these trying times, there's no predicting what the prices are gonna look like tomorrow, let alone in a month or however long it'll take you to complete the flip. As some real-estate industry analysts have noted, what makes this time truly unprecedented in recent history is the uncertainty and unpredictability of the weeks and months ahead.
Buying a Home in 2020
So, what if you're considering buying a home for yourself and your family; no investment or flipping involved? You might get mixed opinions from realtors or online articles, but Jake Taylor recommends buying a home now more than ever as rent prices are rising. That way, you can finally rid yourself of the burden of paying rent each month – which has increased due to the pandemic with many landlords putting more financial pressure on people during this difficult time.
Prices and Rates
Surprisingly enough, the increased rent was the only negative change that happened in the real estate world during the pandemic. For homebuyers, prices have remained steady with only slight increases, and the mortgage rates are experiencing an all-time low.
Moreover, once the effects of COVID-19 started to set in, the Federal Reserve Board wasted no time dropping interest rates on properties to zero. With interest and mortgage rates at the lowest level in decades, if you're in the market for a home, now is a good time to buy.
The New Process
If you're wondering how you can buy a new home when you can't leave your current one, we have the answer. Just like most professionals tried to adapt their crafts to the situation by using online tools, realtors also resorted to technology to sell listings. That's why 3D virtual tours have seen a significant surge in popularity during the pandemic. This option doesn't only keep you safe in quarantine, but it can also speed up the process of viewing and comparing listings. Instead of having to drive around from one house to another, you can view more properties in record time by taking virtual tours through them.
When Is It a Good Time for you?
Before you start thinking about the right time in the market to buy a home, you need to make sure that it's the right time for you as well. Here's what you need to put in consideration regarding your personal status before buying a house:
Stability
During this pandemic, almost 3.8 million Americans applied for unemployment. On the other hand, some people got to keep their jobs but had their salaries cut in half due to the financial toll most companies are experiencing. However, there is a portion that was not affected by this situation or experienced little change. In order to make the decision of buying a home, you'll need to be certain of your employment status, now and in the future. Job security will help you qualify for a loan or mortgage, lowering your monthly interest rates.
Finances
A good credit score is very important when it comes to buying a home, and it is something that lenders pay close attention to when assessing your application. Not only does your credit history determine the interest rate you get from the bank, but it also affects your monthly payments. Your credit score should make it possible for you to comfortably afford the down payment, closing costs, and monthly mortgage payments. If you have a low credit score, dont fret, you can calculate how much you can borrow on a fha loan calculator this will give you a rough idea of monthly payments and loan amount. Having a budget plan will help you plan out the financial aspect of this purchase. It's advised that you set aside a yearly amount of the property's price for repairs and maintenance. You should also look into your debt-to-income ratio (DTI) and make sure it's less than 45% to ensure you can afford this purchase. 
Future Plans
If there is a possibility for another move in your future, you might want to hold off on buying a house. While contemplating this purchase, you need to be sure you'll be staying in this house for the next 5 years at least because this is when you start breaking even with its costs and can actually turn it into a successful investment. You need to also consider your current lifestyle and goals for the future. If you're planning on starting a family, you'll need to pick a familial neighborhood in a good school district. Make sure there are no necessary big purchases on the horizon that might make buying a home more difficult.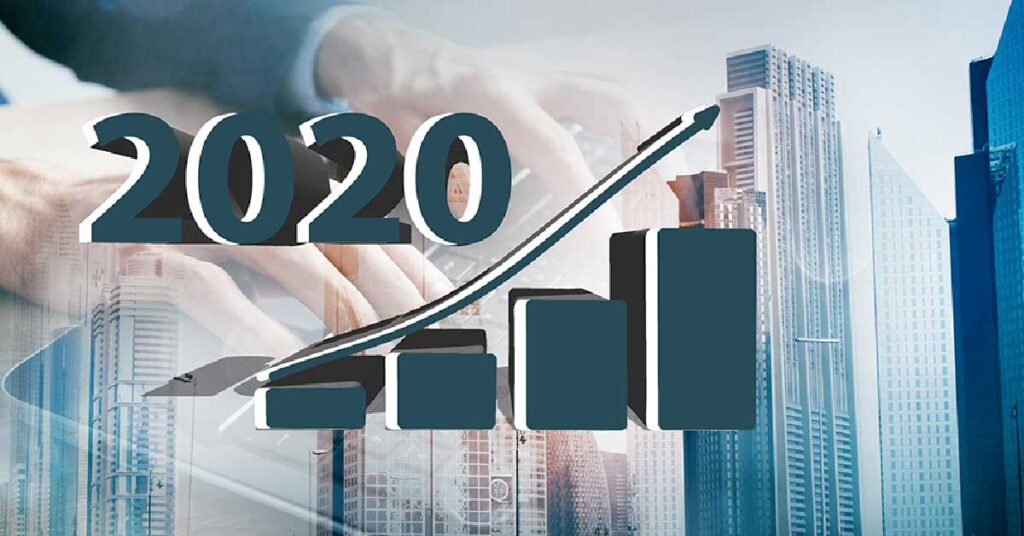 So, there you have it! Who would've thought that in an unprecedented crisis like this, the real estate market would hold strong and steady? All speculation about the market coming crashing down on both realtors and buyers proved to be wrong. If you've had any concerns about making such a huge investment during these uncertain times, you know now that it's actually a great opportunity. Just go over your budget, view as many listings as you can, and don't waste any time because the competition between buyers is at its highest; everyone is looking to get the best deal.
Is 2020 a Good Year for Buying a New Home? appeared first on Mompreneur Media