Getting Started with Email Marketing for New Entrepreneurs. Tips to help you create a successful email marketing strategy.
Email marketing is a tool that all new entrepreneurs should be using to grow their business. It's simple to use, cost-effective and will provide you with the biggest bang for your buck. Whether you're just starting out or are looking to ramp up your marketing efforts — email is a great place to start.
But as with anything, getting started can be a little intimidating. Luckily, it's fairly easy to get started with email marketing and it won't take long to start seeing a return on your investment.
In this article, we'll take a look at a few tips to help get you started and make the most out of your email marketing strategy.
Here's a quick look at what we'll cover:
Determine how you plan to send your emails
Start to build a subscriber list
Set a cadence for how often you plan to send emails
Begin to segment your subscriber list
A/B test to improve performance
5 Tips For New Entrepreneurs to Get Started With Your Email Marketing
Email marketing is a versatile tool. There are plenty of things you can do to make your job easier and improve your customer experience. In this section, we'll take a look at five things you can do right away to help set the groundwork for the future of your email marketing efforts.
With the help of a dedicated team and these five tips, you'll be ready to start engaging with your customers and increasing sales through email. Let's dive in.
The way you manage and send emails doesn't always mean you have to invest in costly platforms. Do your research and find a solution that works best for your business needs. Image courtesy of Pexels.
1. Decide How You Want to Your Send Emails
One of the first things you'll need to decide is how you plan to send emails to your customers. There are a variety of options these days. From full email automation platforms to simplified Gmail mail merge programs — you'll have to decide which is best for your business needs.
When determining which route is best for your personal needs, you'll want to consider a number of things.
How many emails do you currently plan to send? How many do you think you'll send in a year from now?
How large do you expect your subscriber base to grow within the first few months? How about within the first couple of years?
Do you need a program that integrates with your current Gmail account?
Can you create your own email templates? Or are you looking for a program that helps you design and manage them in one place?
All of these questions are important to consider when trying to determine which platform or service is best for your email marketing needs.
But don't limit yourself to the short term. It's important to think about how your email marketing may change over the next year or two, especially when considering platforms that require you to sign a contract based on the number of emails you send or contacts in your subscriber list. If your company grows quickly, so will the fees associated with the platform.
You can't have email marketing without subscribers. This should be one of the first things you do when starting out with email marketing. Image courtesy of Pexels.
2. Start Building Your Subscriber List
Now that you've decided how you will send and manage your emails, the next step is to build your subscriber list.
Even when you are starting from scratch, there are a number of ways you can start to grow your subscriber list, such as:
Encourage visitors to subscribe to your emails on your website
Ask customers to sign-up for emails when they make a purchase
Create a lead magnet (a valuable piece of content) that people are willing to provide their email address in exchange for
Provide discounts and coupons to entice users to subscribe
When you're just starting out, you may be tempted to purchase an email list but that will only get you into more trouble than it's worth. Taking the time to build a solid, high-quality subscriber list can make all the difference in your email marketing efforts.

Next, you'll want to determine how often you plan to send messages to your customers. Will you reach out once a week, or twice a month? Image courtesy of Pexels.
3. Determine Cadence for When You'll Send Emails
When you're just starting out, it's important to determine an email sending cadence. At this point, you may not have segmented your subscriber list and maybe sending every message to your larger audience.
It's important to know when you are sending too much, or not enough content to your subscribers. You don't want to be too aggressive with your emails and lose subscribers, but you also don't want to wait too long between communication and be forgotten.
Take the time to set goals and map out what your email marketing strategy and cadence will look like. This is something you'll have to revisit as your subscriber list grows and your emails become more sophisticated, but it's something you always want to keep in mind.
Never forget to put yourself in the shoes of your customer. That means, take a look at the number of emails you are sending per month, or even weekly, and think about how you would feel receiving them from another company.
Is it too much, too little, or just enough? You need to think about this process with your customer's in mind and adjust your strategy if you find you're not meeting their needs.
Over time, you'll be able to learn what makes your subscribers different based on their likes, wants, and needs. With that information, you can start providing them with more relevant content through list segmentation. Image courtesy of Pexels.
4. Begin to Implement Segmentation
It may take a little time before you can start to segment your subscriber list. But as you start to gather more data on your customers, you'll want to start providing them with personalized messages based on their likes, interests, and previous behaviors.
Segmentation is an important step in your email marketing strategy. In fact, it's been said that email segmentation can increase your open rates by 203%, which in turn will increase your revenue dollars.
With numbers like that, we shouldn't need to do too much convincing. Email segmentation is a must when it comes to creating an effective email marketing strategy.
Here are a few ways you can easily begin to segment your subscriber list:
Geography
Persona
Business type
Industry
Job function
Previous behaviors
The list can go on and on. It all depends on what data you can collect and what is relevant to the needs of your customers. The better you can segment your list, the more likely your customers will open and engage with your emails and ultimately make a purchase.
Test, track, and monitor how your emails are performing. You'll be able to identify areas of improvement and adjust to make your emails more effective. Image courtesy of Pexels.
5. A/B Test to Identify Areas of Improvement
A/B testing is a very important step in improving your current and future email marketing performance. You'd be surprised how even the smallest tweaks can make a big difference in your campaign metrics.
By simply changing one small element within your email, you can learn more about what your customers are engaging most with, what elements aren't catching their attention, and more. Then as you start to identify these trends, you can implement the most effective tactics into your future email campaigns.
Here are a few examples of easy things you can test that can make a big impact on your campaign performance:
Subject lines
Imagery
Design elements
Call to actions
Content
Sending time
A/B testing allows you to provide your customers with a more relevant experience based on data from their previous interactions. You'll quickly see that your monthly email metrics will increase as you start to learn and adjust based on real-time user behaviors.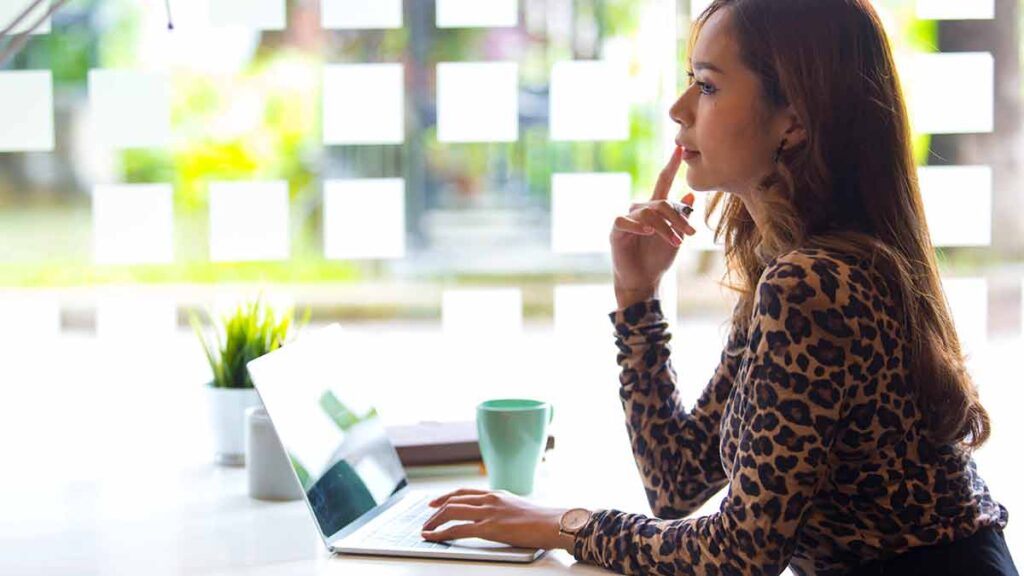 Set Yourself up for Success With Email Marketing
These tips will help you make the most out of your email marketing strategy. By taking the time to set the proper groundwork, you'll see successful metrics including higher open and engagement rates, increased sales and revenue, and more.
So what are you waiting for? Now's the time to get started with your email marketing strategy.
Gmass – Getting Started with Email Marketing for New Entrepreneurs appeared first on Mompreneur Media