In an ideal world, we would all love to enter the market with products no one has ever seen before. We dream of wowing the market with our ingenuity and out-of-the-box ideas. Oh, the looks on their faces as they witness a product launch of the likes of which they've never seen. It would be fantastic, wouldn't it?
But, it isn't going to happen. Sorry to burst your business bubble, but they weren't lying when they said that there's no such thing as a new idea. The world is a big place, after all. You can bet that there are at least a few products out there which offer the same sorts of things as yours. They may look different, or even provide those services in unrecognizable ways. But, the fact remains that they form a competition of sorts for your product.

If you thought you were going to strut into the market and do your stuff, then, you're sadly mistaken. This is more of a fight to the death than a grand entrance down a sweeping staircase. If you want people to actually watch as you walk through that door, you need to give them an incentive to do so. Of course, that's often easier said than done. But, we do have a few pointers which could increase the likelihood of customer eyes landing on you. Keep reading to find out what they are.
Make sure you get your marketing right
This shouldn't be news to anyone, but we're starting here anyway. The single best way to get all eyes on your products from the off is to take care of your marketing efforts. Think of this as the loudspeaker which announces your products. Marketing is your way of drumming up enough interest to get your business running on the right foot. It's also your chance to build enough intrigue to keep people looking at you until your launch. This is especially the case if you use methods like video and Instagram stories. With these, you could create a story for your brand over a few weeks. That way, you would ensure that people kept returning for the next installment. And, of course, the end of the story would be the release of your product. By that point, the hope is that you have enough readers (or followers) to make a decent profit from day one. Don't make the mistake, then, of thinking that your marketing can wait. Take care of this from the moment you settle on a release date for your products. You'll be amazed how much it can build hype around your release, even if there is something similar out there.

Consider the materials you use
It's also worth thinking long and hard about the materials you use to make your products. Even if there is something else on the market, you can add plenty of difference by steering clear of the very same materials. Of course, this could backfire in that you end up with a lesser product. Your best chance for avoiding that is to look to the newest options on the market. By keeping one step ahead during production, you can arrive with at least an aspect which is brand new. That alone could secure your place in the industry. Let us say that you're developing a phone. This is, arguably, one of the most saturated markets at the moment. Developers across the board are attempting to keep ahead of each other. Many people try to enter this market and fail because of top-runners like Samsung and Apple. Something as simple as working with the Graphene Foundry Service by Graphenea during production could see eyes leaving those front-runners for you. That's because graphene is a new material which stands to improve technology no end. Used right, it could even see you releasing a fully-bendable phone. Your phone itself might not be anything new, but this feature could see you contending with the big guys. The same rules apply for any other industry you can think of. Even in toy manufacturing, the latest tech could see you releasing something new. All you need to do is consider the manufacturing of other products, and work out how you can do it differently.

Take care over the relationships you build
It's also worth noting that building relationships is essential, even at this early stage. Sometimes, there's a temptation to aim for the largest audience you can find from the off. But, that's never going to serve you. Even your loudspeaker marketing might struggle to reach those giddy heights. Instead, it's worth aiming for a small but loyal audience at this stage. That way, you can guarantee that at least those people will look up when your product enters the room (or market). And, if others notice that, they're more liable to do the same. If you get customers on side, you could even enjoy word of mouth marketing before your release date. That in itself will build anticipation for your arrival. How you achieve loyalty at this stage is entirely up to you. You may want to use social media to connect with followers through comments. Or, you may want your products to do the talking. Many companies send pre-release models to influencers on platforms such as YouTube now. If those individuals like what they see, they'll both support what you're doing, and encourage their audiences to do the same. These things have a real knock-on effect and are well worth your time.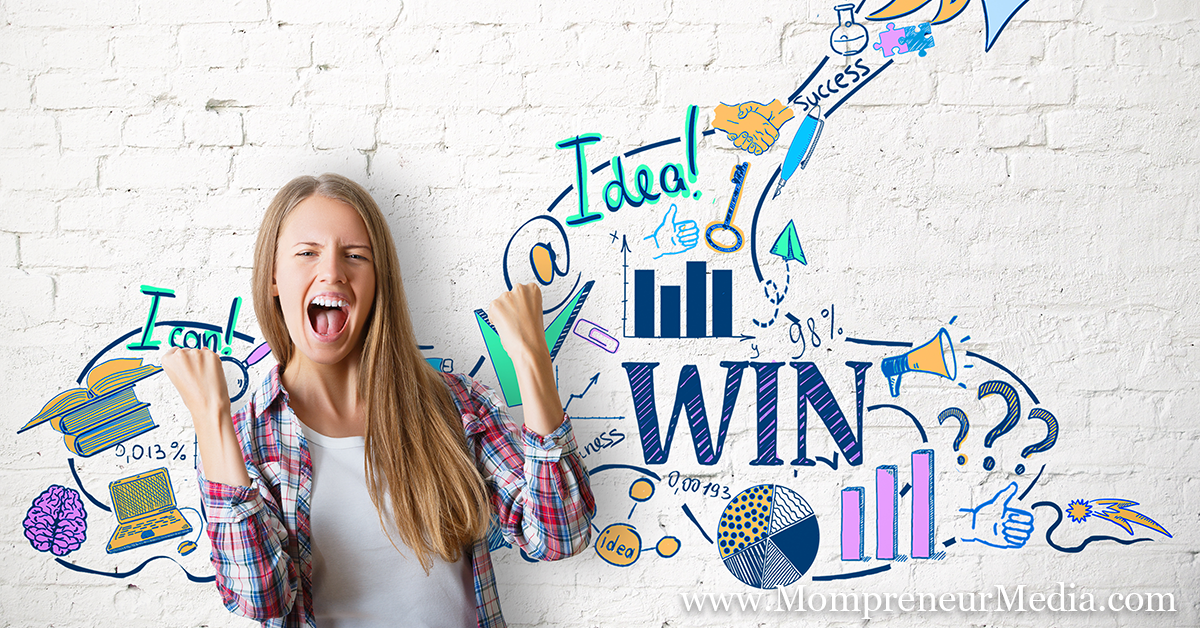 Don't be afraid to show yourself
Lastly, making a grand market entrance could be about nothing more than your personality. This is, after all, one sure thing you have over the other products out there. And, in this connected age, customers like a business with a face. So, have fun injecting your personality into your Tweets and Instagram pictures. It may seem like a small step, but it could give you the edge you need to get ample attention from the moment of your release.
Power Your Product Launch By Making An Entrance In These Magic Ways appeared first on Mompreneur Media