Decorating a house can be challenging if you are looking for multi-purpose decor pieces. Here are a few ideas to get you started.
New home décor trends are emerging every day. This can make it difficult for homeowners to keep their houses aesthetically pleasing. A few years ago, vintage was all the rage. However, in 2020, people are now leaning more towards futuristic décor pieces to give their houses that special cyberpunk feel! If you have more of a classic taste, you may not be ready to take this leap. What if we told you that some of those décor pieces could double as smart gadgets? What is great about this new trend is that it takes into consideration both convenience and decorative value. So, if you want to add a dash of comfort and elegance to your home, check out the next few tech-enhanced décor pieces.
Dancing Lights
Are you bored with how your old LED lights look? If the answer is "yes," then it is time for an upgrade. In case you want to add an energetic aura to your living space, you should definitely go for dancing lights. These lights do not just hang on your walls and look pretty. On the contrary, they dance to the music playing through your speakers! This innovative decorative piece usually comes with a microphone that tests the tempo of the music and uses it to make the LED lights change color and blink. Furthermore, they come in the form of a sticky strip, making it easy for you to attach them to any surface and remove them whenever needed.
Bioethanol Fireplaces
Living in an area that experiences freezing winters can put a damper on your mood. Since it is not easy to fall asleep in a cold room, many people opt for fireplaces. Nonetheless, traditional fireplaces that use wood are inherently dangerous, as they emit a lot of smoke that can lead to suffocation and severe respiratory conditions. So, how can you stay warm without risking your safety and health? Well, bioethanol fireplaces are the perfect solution for this dilemma. These smart fireplaces use only an alcohol-based fuel that does not emit any smoke. Moreover, they come in a variety of shapes. Some of them can be put behind glass doors while others can be installed on tabletops!
Light Controllers
We've already mentioned dancing lights, but how can you take your regular LED lights to the next level? With a light controller, you can change the intensity and color of your lights. This allows you to create the perfect ambiance for every occasion. In this regard, Ellumiglow.com has some tips to help you choose the best controller for your LED setups. Before you purchase a controller, calculate the wattage of your setup to make sure that the controller is compatible with the lights. After you get the right one, play with the color gradient and intensity of your setup for the best results.
Self-Sterilizing Door Handles
With the fast spread of COVID-19, it has become more important than ever to eliminate all sources of germs and bacteria. According to scientific research, door handles act like Petri dishes, attracting a wide array of viruses and bacteria. However, thanks to technology, you can now rest assured that your door handles are not a playground for COVID-19. Self-sterilizing door handles are based on innovative technology that uses a sensor to detect when you are touching them. Whenever the handle is not in use, the sensor activates its built-in ultraviolet light to sterilize its surface. Installing these smart door handles is a surefire way of protecting your health, not to mention that they also look super cool with their magnificent metallic gleam and seamless design.
A Curved TV
Remember when curved TVs were a novelty? In 2020, they are the new norm. Not only do these exquisite gadgets have a unique design that appeals to everyone, but they also make for a better viewing experience overall. In a nutshell, curved TVs have better viewing angles and depth of view. This gives the illusion that you are watching 3D content. Such TV sets are also more competent at eliminating color distortion, which leads to a more accurate depiction of colors. Additionally, their look is simply incomparable. By adding a curved TV in your living room, you can easily give it a more futuristic feel.
Digital Art
For all the muggles dreaming of making their photos move like the cool enchanted ones in Harry Potter, you are in luck! Technology has finally graced us with digital art frames that can help you elevate the style of your home. When purchasing one, you will get a dedicated smartphone application that allows you to control the group of photos or posters you want the frame to shuffle. Even better, some of those frames come with original art and posters made only for you. So, whether you want to be surrounded by the photos of your loved ones all day or simply need a decorative tech piece like no other, digital art frames are your go-to choice!
An AI Mirror
Don't let the unassuming look of this mirror fool you. While this gadget might seem like a simple, traditional mirror, it actually functions as your own personal assistant! When prompted by voice commands, AI mirrors reveal their more futuristic features. They can notify you of the weather conditions in your city, play music, and even stream videos and TV shows. Most importantly, they have various designs that cater to all tastes. Thus, your friends and visitors will be presently surprised when you show them the hidden capabilities of your aesthetically pleasing AI mirror.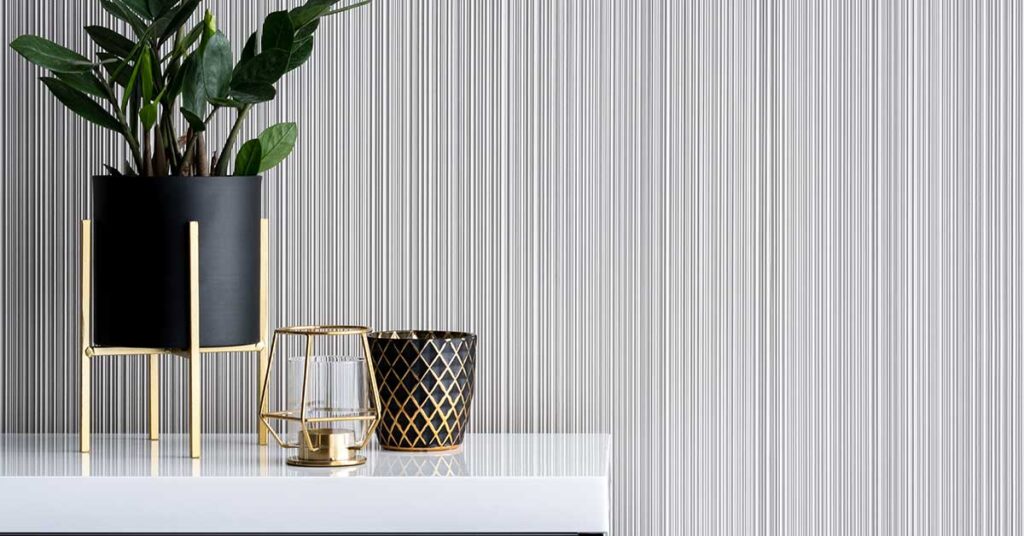 Decorating one's house is not overly complicated. However, it can be challenging if you are looking for multi-purpose decorative pieces. Because you do not want to spend money on unnecessary items, you need to ensure that such pieces do more than just make your house look elegant. Whether you want to throw an all-night rager or simply need to keep your home toasty warm, the above suggestions should do the trick. So, don't hesitate to get out of your comfort zone and try these new decorative gadgets. They also do not cost an arm and a leg; that's a win-win right there!
The Ultimate Tech-Enhanced Decor Pieces for Your Home appeared first on Mompreneur Media